Welcome to Scarborough Jazz at the Cask
"
Just as I imagined an authentic jazz club would be...warm and welcoming...great crowd...always someone to chat to...fantastic programme with lots of variety.
"
The Cask has a range of real ales and a comprehensive food menu with wheelchair access and facilities for disabled people. Every Wednesday, music starts at 8.45pm. Find us here...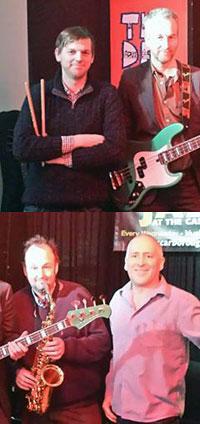 Coming next...
Weds 28th September
No gig - post festival
Scarborough Jazz Festival 2016: 23rd-25th September
After the incredible complimentary evaluations we received for the 2015 festival I knew it was going to be a tough challenge to do better this year. But I think we might have done it with an impressive, balanced, entertaining line-up.
Full details here...
Northern Jazz Live
It's really worth having regular looks at Northern Jazz Live (Norvoljazz network). It has lots of useful information about regional gigs.
northernjazz-live.blogspot.co.uk