Welcome to Scarborough Jazz at the Cask
"
Just as I imagined an authentic jazz club would be...warm and welcoming...great crowd...always someone to chat to...fantastic programme with lots of variety.
"
The Cask has a range of real ales and a comprehensive food menu with wheelchair access and facilities for disabled people. Every Wednesday, music starts at 8.45pm. Find us here...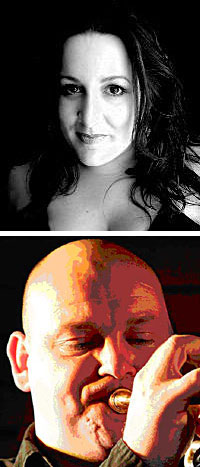 Coming next...
Weds 26th October| 8.45pm | £5 on the door
Kate Peters & Ian Chalk
Vivacious vocalist Kate Peters is a firm favourite, singing a wide range of standards with polished swing and freshness, accompanied by her long standing musical partner Ian Chalk on trumpet and the MG3.
Northern Jazz Live
It's really worth having regular looks at Northern Jazz Live (Norvoljazz network). It has lots of useful information about regional gigs.
northernjazz-live.blogspot.co.uk